MetalTrack's Summer Newsletter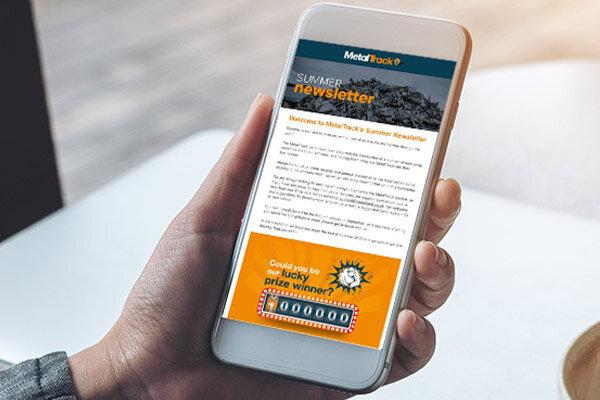 Summer is well and truly on us; with a blink of an eye we are halfway through the year!
The MetalTrack team have been busy with the introduction of a number of new scrap metal dealers to our software and helping them integrate MetalTrack into their businesses.
Alongside our usual cyber security and general maintenance, we have added some updates to the software which we will go into more detail further on in this newsletter.
We are always looking for new, dynamic ways to enhance the MetalTrack system, so if you have any ideas for new modules or features, our support team would love to hear from you. Drop us a line by emailing: support@metaltrack.co.uk. We welcome any suggestions for development, to continue to build a bigger and better system for all your needs.
Our next newsletter will be the Autumn release in September, so if you have anything you would like to highlight or share, please get in touch with us.
In the meantime, we hope you enjoy the rest of Summer 2019 and we look forward to hearing from you soon!
Our MetalTrack software has processed over £157 million worth of business and has nearly reached a huge ONE MILLION transactions.
Could you be the lucky scrap metal dealer that completes the milestone transaction? The prize could be yours!
Watch this space....
The team have been on location in the Black Country this week, busy filming MetalTrack in action at Brierley Hill-based, Mason Metals, who helped us design our system back in 2011.
The final cut of the video will appear on the MetalTrack website soon, so look out for it over the coming weeks!
IT SUPPORT
The world of technology is ever-changing, and many dealers have been in touch for guidance on buying hardware or updating current IT systems and providers.
Did you know our technical team can provide IT support? Whether it be telephone systems, cyber security, Wi-Fi, broadband or general IT equipment.
If you are considering updating your IT, then give us a call for a free, no-obligation conversation with our experts.
Say hello to more accessibility rights for your reports...
Thanks to your feedback, we have updated the user profile format to give you more secure viewing options for your reports by an individual login profile.
You can now decide who has access to reporting and control what they can see.
Go to the administration area of your account to edit and restrict the reports you want your team to use.
Say goodbye to slow running software...
You may have experienced slow running MetalTrack servers recently. We have investigated further and found this has been triggered by a safety mechanism.
This is used to protect your data and implement cyber security protocols that are linked to GDPR regulations and has been updated accordingly so it will no longer cause any problems.
Contact us immediately should you have any more speed issues.
JULY 2019