The Importance of Record Keeping for Scrap Metal Dealers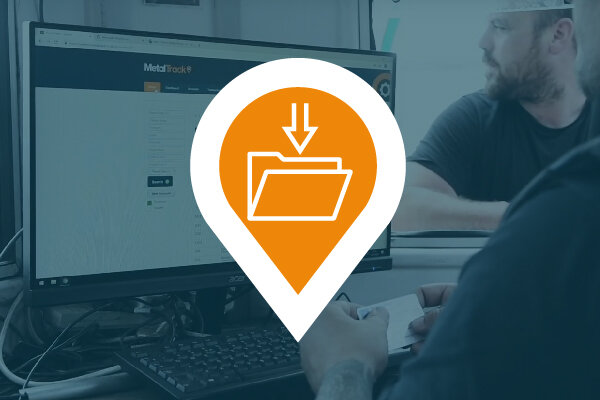 Section 13 – Records: receipt of metal
As a Scrap Metal Dealer, it is YOUR legal requirement to keep a FULL record of EVERY metal purchase transaction you make. As per the Scrap Metal Dealers Act 2013 every dealer must detail and hold:
It's also a legal requirement that YOUR records can be reviewed at any time by Local Authorities, Environmental Agency or Police representatives, so it is vital that you ensure your organisation keep these records for a minimum of 3 years from the day of transaction.
With MetalTrack your records are held within the system for the life of your software agreement.
We have recently had a number of calls from dealers across the UK that have been visited by Local Council licencing departments, who have, within their authority been scrutinising dealer's records and how they are stored.
Fortunately, they are MetalTrack users so, the visits have been fairly short and uneventful as the dealer alongside the Council representatives were able to access all the relevant information instantly and satisfactory.
In a couple of cases some dealers have had to produce reports based on specific details and time frames of which our support team were able to assist the dealer with.
As with all software, the information reported is only as good as the information inputted in – so it is important that dealers use the MetalTrack software as it is intended. They must ensure that their processes and personnel are thorough with the collection of the required data / information and all relevant documentation is scanned in at time of processing.
MetalTrack was and continues to be developed with dealers for dealers, so it's our goal to make sure MetalTrack works for you and protects you in all aspects of the Scrap Metal Dealer's Act 2013.
So, if you're already a MetalTrack user and have any questions or if we can help you with this matter, please call your MetalTrack support team who will be happy to assist you further.
If you're a Scrap Metal Dealer not using MetalTrack, why not give our sales team a call on 01384 563086 and find out more about how MetalTrack can support you further with peace of mind and no more boxes of paperwork clogging up the office!